Most Agencies Don't Charge for Their Branding Work

Agencies may specialize in content, integration, SEO, direct response, demand generation, UX, product design, etc. — but all agencies need their clients to have a strong brand. Branding makes all agency work more effective, so agencies end up doing branding projects out of necessity. These agencies often don't charge for this service and may not even share their work with their clients. Branding is a massive missed opportunity and potential revenue stream for agencies who are frequently already putting in the work.
All the branding agencies
Any agency that works on their clients' brands is acting as a branding agency. Our goal at 1Brand is to democratize branding. We think the best way to do this is to help agencies of all types deliver more branding value to their clients and create branding practices to capture that value. That's why we're excited to share 1Brand for Agencies.
Brand growth software for Agencies
We think that agencies and their clients will benefit when existing clients can get branding help from the agencies they know and trust. Clients want to use their brand to grow and drive results. Agencies want to deliver more value to clients, operate more efficiently, and generate more revenue. Our answer to this need is brand growth software.
Last month, we launched our initial product: 1Brand for single brands - a brand guideline website tool that makes it easy to tell powerful brand stories, backed by sophisticated brand asset management tools. Our vision is to create a new kind of branding software that focuses on helping brands grow. And to push our vision forward, we're excited to announce our launch of 1Brand for Agencies.
Agencies can use 1Brand tools for an unlimited number of clients, and we also don't limit the number of agency team members who can use 1Brand. We don't want to limit the impact that agencies can have with branding. Clients can be upgraded individually when they need more advanced branding features.
Growing with branding
1Brand focuses on helping existing brands grow, as opposed to creating new brands. So, how specifically does 1Brand deliver on growth with branding? Branding is most effective as a consistent and intentional effort delivered over time.
This approach is different from the typical one-off branding projects. Continued thought and investment in brand strategy, brand identity, developing the brand story, and consistent branding efforts over time will lead to vastly better outcomes for clients. Agencies can create an ongoing relationship with all the operational and cash flow benefits that come with that.
Our initial product, digital brand guidelines, is a game-changer, but we also realize that brand colors, logos, and fonts are just a small slice of branding. Here are some of the use cases for 1Brand that you can't get from tools that only do brand asset management:
Nurture leads and prospects
Send future clients a brand guideline website to demonstrate the value you'll deliver. Agency accounts include an unlimited number of clients at the basic tier. While basic client licenses limit some design options and the number of brand assets, they're great for sending to leads and prospects to demonstrate the kind of value that you'll provide.
Immediate value for new clients
New clients can get antsy when that first deliverable takes a few weeks or more. Send new clients a brand guideline to demonstrate progress, create alignment on the brand, and keep new clients engaged and happy.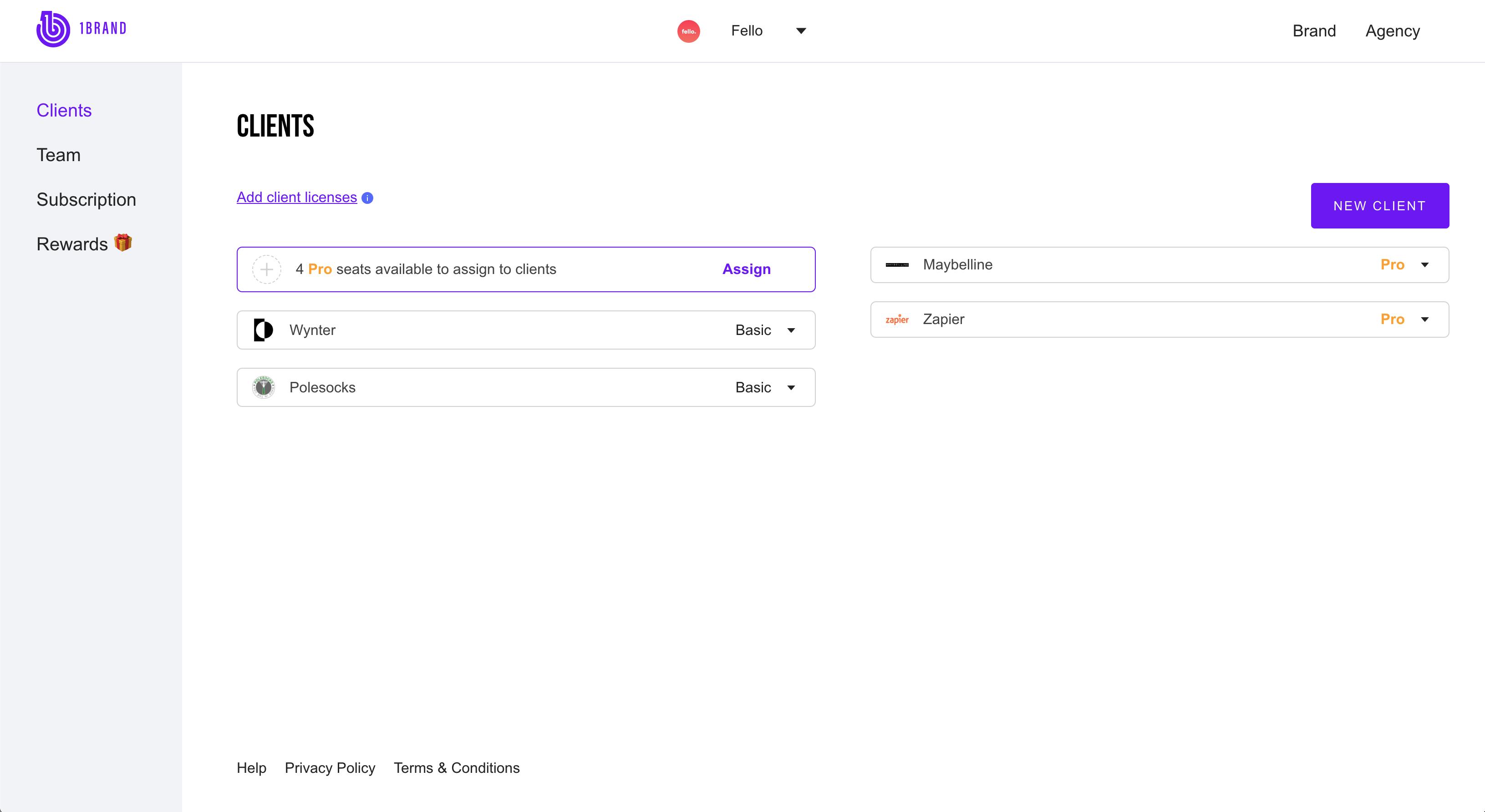 Source of brand truth
Once you've collect their brand assets, 1Brand becomes the source of truth for the client's brand. Share access with your clients so they can provide additional brand assets. 1Brand becomes the source of truth for your client's brand, and your agency is positioned to help maintain and improve their brand.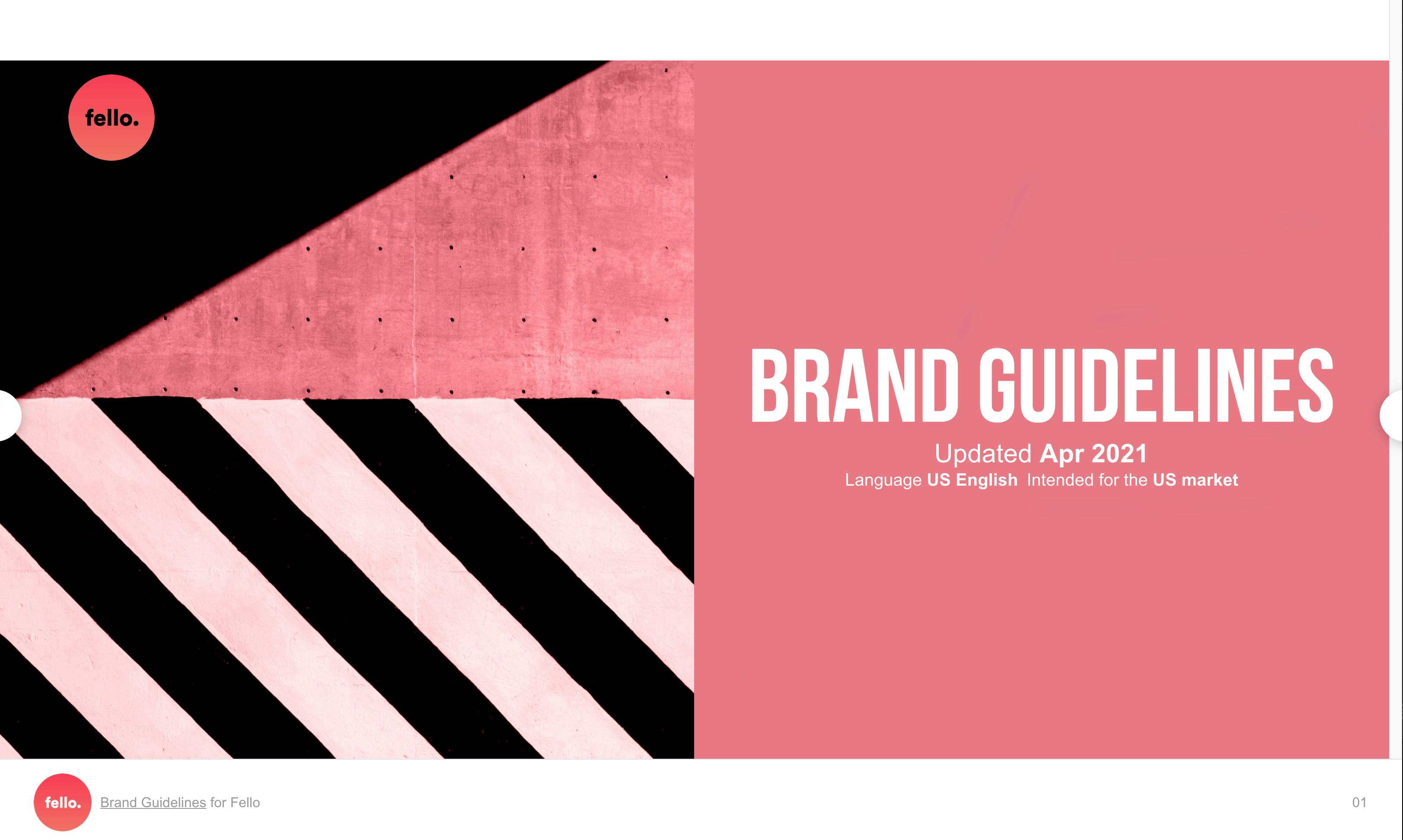 Your whole agency team
There are no per-seat costs for your team with 1Brand for agencies. Add your entire team and work together to improve your clients' brands.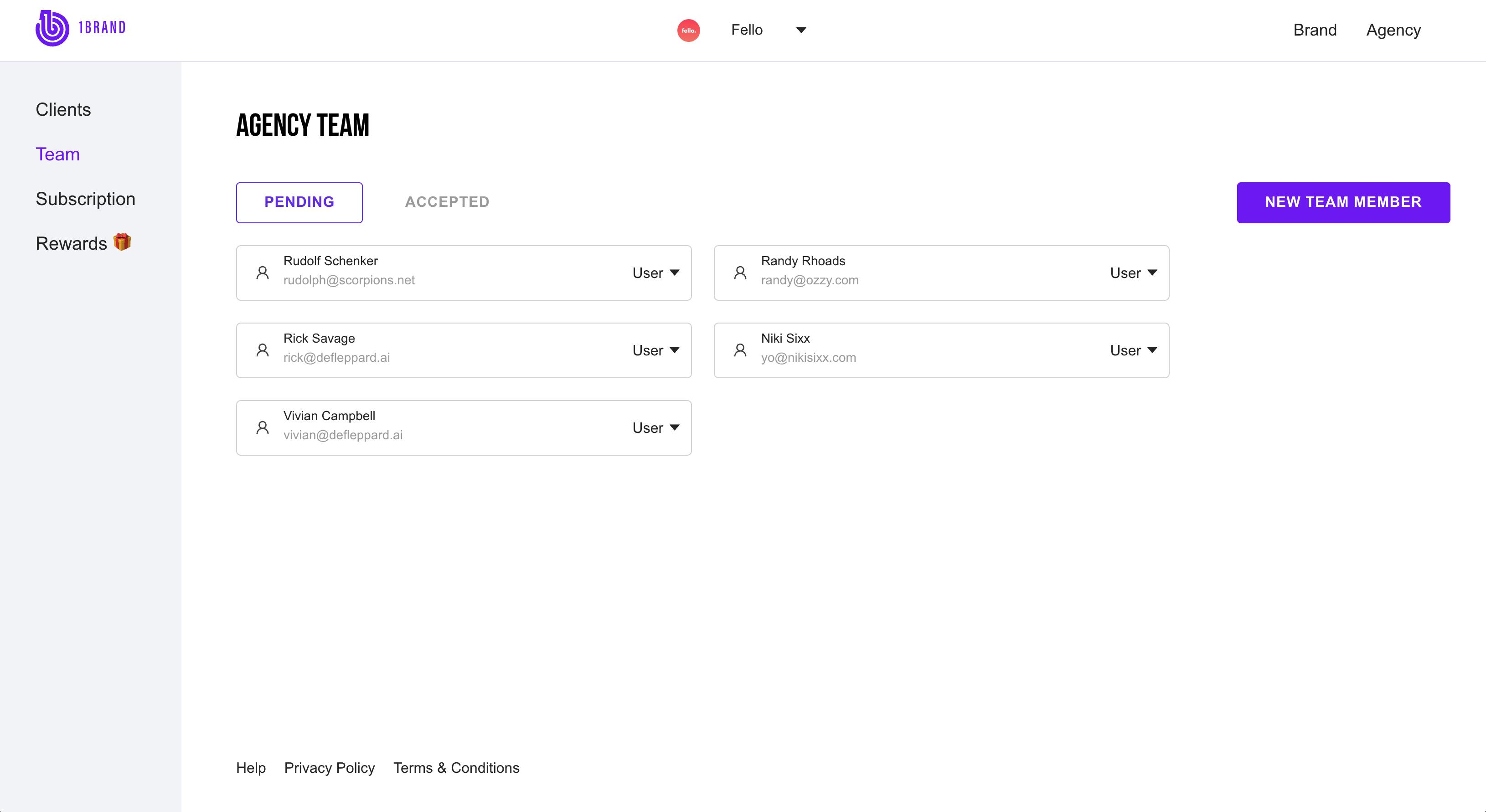 Branding for recovery
Millions of businesses, non-profits, schools, governments, and others that rely on their brand will soon be focused on recovering from COVID-19. We think this is a brand-building opportunity on a scale unlike any we've seen in recent history. And we believe we can help drive this recovery by democratizing branding for agencies and their clients.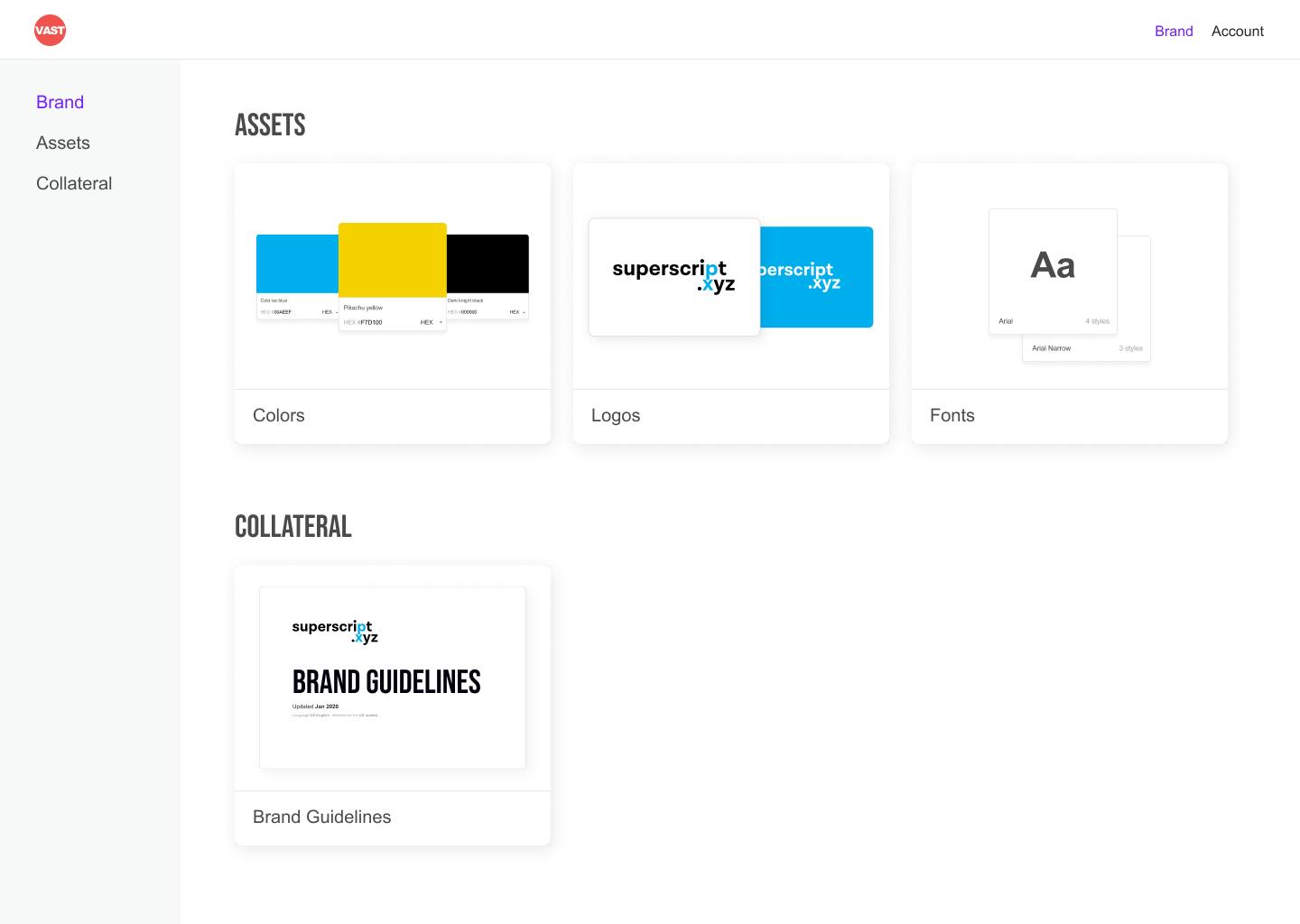 We have ambitious plans to grow 1Brand into a new kind of brand platform, and we're sharing those plans in our public roadmap. For those who share our vision of democratizing branding and want to support 1Brand as we start on our ambitious goal, we've partnered with AppSumo to offer a lifetime deal on our Agency product.
We're offering a limited number of these lifetime deals, and we expect this to be a one-time promotion. We're looking for agencies that see the opportunity to grow with branding and want a product and a technology partner who understands them.
Give it a try
We've built 1Brand for easy self-service. You can sign up and try the Agency product for free for 14 days without a credit card. Unlike other branding platforms, you don't need to schedule a demo or talk to sales. 1Brand makes branding easy. Give 1Brand for Agencies a try today.